Top Amazon sellers are always quick to react. Getida will help you get your FBA refunds quickly and always on time. This way you can keep generating steady sales and focus on growth!
Getida is a global leader in FBA auditing & reimbursements. We find FBA discrepancies that most sellers cannot find due to the complex data analytics and handling required. We are passionate about solving FBA discrepancies as much as you are to the success of your Amazon business. Now that's a powerful commitment.
We service Amazon FBA sellers of any size, scale and stage. We work with the top 100 largest Amazon sellers all the way to newly started sellers. Our solution is based on a win-win model. You only pay if we get you money back!
Once you activate your Getida account you will get access to our dashboard within a few short minutes. This will allow you to get visibility and data on your Amazon FBA reimbursements. Try it out!
Getida's mission is to empower Amazon sellers by maximizing their FBA refunds. If you grow, we grow. We are bonded together and are committed to your long-term success.
Getida is a proud Gold Winner of the American Business Awards for our technology innovation. We welcome you to our award-winning team that is committed to all your auditing & reimbursement needs.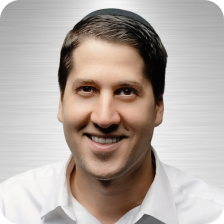 "We are proud to partner with 7FSS members and provide YOU, The Seller, with a world-class FBA auditing & reimbursement service. We hope that the recovered funds will fuel your continued success!"